Hey there!! and Welcome to MARCH.
Oh my gosh. Okay I have seriously missed you so much. The saddest part is that I don't have much of a reason to why I have been avoiding you. I have so much to tell you.
I've started Monster & Me and I couldn't be happier with the way it's been going. I was able to sell my monsters plus have a few custom orders in the works.
I can't wait to show them to all of you.
If you haven't yet go and like the
Monster & Me facebook page
.
Heads up... I'm making changes to the design of
Pieces of Luv
and don't worry you'll be seeing plenty more of this. As I'm growing I'm finding my self drawn to beautiful colors and designs and I just want to implement such things through the image of my blog. So be excited for some amazing changes and beauty.
Remember in my last post...
I told you about the amazing group I joined well in that group I have met thee MOST amazing LADIES. Like SERIOUSLY they are the most beautiful souls I have ever met. They have filled my heart with so much love and joy. I am witnessing some powerful work and I CANNOT wait to share each of them with YOU. Their love and magical sweetness is just to much to hold for my self I have to share them with you. Way too much beauty for one soul.
Daughter's of Earth is our name.
You have to check out Laura Em's
apothecary circle.
WOW. just WOW. I am learning such amazing stuff. I wish I could just do everything but for now I'm learning and growing and organizing. Creating my own tinctures, body scrubs, perfumes, etc will have to wait. But I am SO excited to get started. Soon my dears SOON.
Not all of us have our things going but there are a few who have LAUNCHED some amazing stuff!
Here you will find Elisabeth Stone
. She is amazing, so young yet SO FULL of inspriation. I am in love with her and her amazing teachings! I cannot wait for this!
**Wheel of the Year**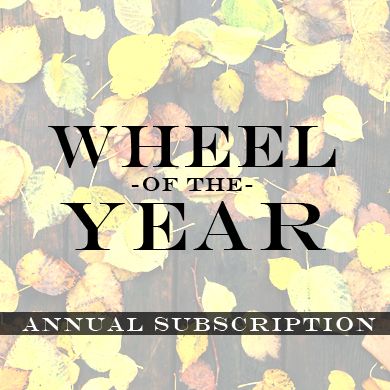 Visit
Polly the enchanted pixie
. She has just launched her
new e-book
Herbs & Essential Oils you can get that for $8 umm DEAL! getting mine SOON! ALSO I'll be giving away a copy here on the blog.
While your at her blog head on over to her shop.
I bought this
Alright who of you have the bathroom/bathtub as your favorite place? UMM well I do. I meditate, listen to amazing music, and just chill out and separate from my mind, all while soaking in a warm candle lit bath. If you are like me you HAVE to check out Kaitlyn You might know her as
Gypsy Moth Sol
. She offers you delicious bath salts and scrubs.
!!! amazing !!! Check out her shop
Here
.
Visit
Le Howl
where you can find the beautiful Terrah Johnson. Her blog is full of love and her shop is amazing. I'm waiting on the Raven totem.
Darcey Blue is an amazing Herbalist and has so much to offer visit her
here!
Danielle Toronyi with the beautiful
blog Hearth and Field
.
Find more wonderful herbs and awesome momma stuff at
Full Moon Creations
by the beautiful Kami Fasan
Here's another inspiring
blog
to check out Sara Stephenson take a peak into tidbits of her life! You need to visit her
shop
too!
Marrissa Massie has a blog
Moondaughter
. I absolutely adore her posts about the moon. They are so beautiful and don't forget about stopping by her
shop.
Here's a blog all about living a purposeful life,
We Shall Fly
by Richelle Ray. Her jewelry is stunning check out her
shop
.
Eric the artist. WOW it's simple she's freaking inspiring. Her art is so beautiful.
I bought this pretty from her.
Find her shop
here
.
Living off the grid sounds so lovely you can read more about just how amazing it is by visiting Jennifer Doucet's
Blog.
You can find beautiful, healing words by visiting
this blog
by Robin the writer behind Soyala. Robin is a wonderful healer and she offers one on one sessions for those of you looking for some of that loving.
Don't worry if you can't get to all these amazing women today I'm going to have their stuff on my sidebar REALLY SOON!! But I recommend visiting each one of these beautiful souls.
Tell them Hello from me!!
What's going on in your life right now! I'd love to hear about it!
Thank you for your love. and your patience. I can't wait for all the amazing things to come. Thank you for being right <here> in this moment with me.
Find me Here ♥
Pin It Now!